GM
GM Johnny Wolf
: People's GM. He loves the fans and the fans love him. He books what the people want to see and never lets his talent get staph infections! He is a cool dude but no pushover.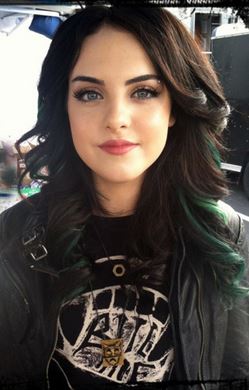 VGM Jade Gillies
: Jade has a very prickly personality; she is known for being sassy, dark, and sarcastic to those around her. She sometimes shows authority and control at our fed, yelling at others and even using physical force at times (although she does not fight; she retaliates in way "that will make people sad for a long time").
Ariana Valentine
:
She is the assistant of Johnny and Jade. Jade claims to look at her like a pet, but she is a good friend of hers. Ariana has a sweet personality. She has an innocent demeanor and is often displayed as playful and harmless. While Ariana is cheery, bubbly, upbeat, energetic, and is smiling most of the time, she can be somewhat absent-minded, random, and slightly naive. Despite this, she has been shown to have some intelligence. Her fun-loving personality is evident in her frequent giggling and laughing. Her absent-minded character can be off-task and distracted. Ariana is also very flirtatious.  
Commentators
Philip Blake
: He is a major heel. He has been around the block in commentary and he knows what's up in the biz. He loves to call people idiots and liars. 
Devon Wyatt
: Face as they come. He is 32 years old. He is a company man. He totally hates Philip and they both insult each other multiple times throughout the shows. 
Interviewers
April Lee
: She is neutral, loved by most. She is the main interviewer. She loves her job and so does the GM.
Daniel Gidlow
: Heel interviewer. He is a jerk. He loves to rib and haze his co-workers. 
Seamus O'Doherty:
Tweener. He can go both ways..uh..anyway, he can be jerk-ish and a face too. He is weird but entertaining. Very sarcastic. 
Robbie Bennett
: He is kind of a dork. He can be quite entertaining and even hilarious. He has a risque sense of humor.