Rikishi
SD! Wrestler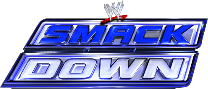 Posts

: 70


Join date

: 2015-04-05


Location

: California

Subject: Rikishi calls out Roscar9GRE Wed Jan 20, 2016 7:06 pm

---

Rikishi's theme music fills the arena as he makes his way out of the backstage area and into the arena wearing his normal attire consisting of a pair of red lycra wrestling briefs and some black boots. Rikishi stares out toward the crowd while they boo at him. After a few moments Rikishi makes his way down to the ring holding a microphone in his right hand. Rikishi slides into the ring and walks into the center. Rikishi raises the microphone to his mouth.

Rikishi: "I'm sure you're all disappointed at how things turned out at PPV. I'm talk about a load of bull. Raverage only won that match cause I was tired from my match with Golffan101. I mean does he really think he could have beat me in a fair fight? I mean come on you moron, I took you on two weeks prior to the PPV and I kicked your sorry ass. Mad you lost in a fair fight so you had to come after me and stinkface me!? Raverage you're going to regret that little stunt you pulled, you better watch yourself."

Rikishi looks out to the crowd for a moment, as they continue to boo him.

Rikishi: "Enough with the booing, I don't give a damn what you idiots think of me, if you want I can come out there and pull you one by one into the ring and let you all have a taste of the stinkface. Does that sound good to you morons!?"

Crowd: "Raverage stinkfaced Rikishi! Raverage stinkface Rikishi! Raverage stinkface Rikishi!

Rikishi starts to grow furious.

Rikishi: "Figures. You are all a bunch of morons. Anyway the reason i'm out here is because someone other idiot has it coming for him as well. Roscar9GRE! I know you're back there. You want to call me out well bring it on. Did you enjoy your match last week? I thought about giving you the stinkface right then and there, but I decided I wanted to wait for that. Don't worry though i'll give you a stinkface soon enough. I just want to wait for the right time."


Rikishi looks over at the entrance.



Last edited by Rikishi on Sun Jan 24, 2016 5:59 pm; edited 1 time in total
roscar9GRE
Developmental talent








Posts

: 49


Join date

: 2015-04-10

Subject: Re: Rikishi calls out Roscar9GRE Sat Jan 23, 2016 1:29 pm

---

"Spit It Out" By Slipknot is heard around the arena. Roscar9GRE shows up. He wears a black hoodie with a big 9 and he holds a microphone and the Fire championship belt. The crowd's reactions are mixed. They don't know if they have to boo him or cheer for him.

Roscar9GRE: First of all, last week I said things about our crowd that I didn't mean. I was angry and I insulted you and that's a mistake. After all you are the reason, that I have to eat and I'm not ungrateful.

Roscar9GRE pauses and stares at Rikishi.

Roscar9GRE: But I don't regret everything I said last week. I don't regret insulting you fat ass. You ruined my match with Raverage, you idiot. You're the reason that I lost and you're gonna PAY. you're so stupid that you helped the man that stinkfaced you win. You call other people morons, but guess who is the real moron ? YOU !!! You wanna get into a fight with the Greek Freak? TTF's Fire champion? That's stupid man.

Roscar9GRE points at his title belt.

Roscar9GRE: But what you can expect from a man that is proud of his smelly butt. You are gross. Do you even bath ? No, no! The real question is... have you ever bathed? You are pittyful. Rikishi you are the recipe for failure. I mean come on man... look at you!! You are fat, stupid and you enjoy putting your smelly ass on other people's faces. YOU HAVE MAN TITTIES!!! Are you doing a research on how to stay virgin FOREVER!!

Devon Wyatt: That was harsh!

Roscar9GRE starts laughing really hard. Cameras shows Rikishi's face as we wait for his answer.
Rikishi
SD! Wrestler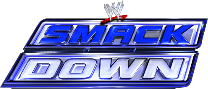 Posts

: 70


Join date

: 2015-04-05


Location

: California

Subject: Re: Rikishi calls out Roscar9GRE Sun Jan 24, 2016 6:02 pm

---

Rikishi's takes a brief moment to gather his thoughts.

Rikishi: "You sure do run your mouth a lot, why don't you come to this ring right now and show me how much of a tough guy you are idiot."

Rikishi stares down Roscar9GRE

Rikishi: "And yes as a matter of fact I do enjoy putting my smelly ass on other people's faces. And you can bet that i'm going to enjoy rubbing this fat, smelly, big ass all over your face when you finally have the guts to step into the ring with me. "

Rikishi drops the microphone and turns himself around so his rear end is pointed at Roscar9GRE. Rikishi bends down expose his ass toward Roscar9GRE and he begins to slap his ass cheeks. This causes the crowd to boo.
roscar9GRE
Developmental talent








Posts

: 49


Join date

: 2015-04-10

Subject: Re: Rikishi calls out Roscar9GRE Sun Jan 24, 2016 9:23 pm

---

Roscar9GRE cringes.

Roscar9GRE: You're pathetic. Get ready to get that fat ass kicked.

Roscar9GRE starts running towards the ring. Rikishi gets prepared to fight.

Devon Wyatt: Roscar9GRE rushes inside the ring and he starts throwing punches at Rikishi. Rikishi responds.

Philip Blake: The security guards enter the arena. A whole bunch of them is running towards the ring, where Rikishi and Roscar9GRE are throwing punches one on another.

Devon Wyatt: Rocar9GRe gets to kick Rikishi in the midsection before the guards catch him. Oh what is that ? Rikishi manages to throw a good punch at Roscar9GRE's face, but the guards now get him on the other side of the ring.

Philip Blake: That's gonna leave a mark. I guess that brawl ended now. That's a shame. I would love to see them fight. Two great wrestlers.

Camera fades out.
Sponsored content
Subject: Re: Rikishi calls out Roscar9GRE

---