GM Chris Brooks
Best In The World






Posts

: 1348


Join date

: 2014-09-28


Age

: 45


Location

: Land of Confusion

Subject: Hydra Returns Thu Nov 19, 2015 5:51 pm

---

Philip Blake: Wow.. this show has been packed and we still got so much more to come and- wait, listen to the theme, folks.. Hydra's here! Will we get information on the huge swerve from last week?

** Hydra in their latest incarnation makes their route to the ring. Including Roscar9GRE, the unnamed short man, Soldier123, Chris and Bob. Hydra enters the ring and Chris gives the men microphones. **

Chris Brooks: Were you not entertained last week?

** Crowd boos. **

Chris Brooks: Come on.. did you seriously think we wouldn't get new members? We are the Hydra. I meant what I said at the end of the last show. All of the members are interchangeable if they go rouge or disappear for various reasons.

** Chris notices a sign that has "Hydra backstabs friends!" on it. **

Chris Brooks: Oh please.. that sign is false. We didn't backstab anyone. Warlock and Wicked are welcomed to come back to the group once their injury heals.

** Chris whispers something to the jacked short man. **

Chris Brooks: I want you all to meet Hydra's executioner.. step forward.

** Hydra's jacked enforcer steps forward. **

Chris Brooks: He has been harassed his all life because of his shortness. He was made fun of and mocked. But then he got fit and gained strength. All kids were scared of him then. He decided to use the name he was mocked with as the name that will strike fear in his foes. Ladies and gentleman, meet the Proud Manlet!

** Proud Manlet raises his fist in pride. **

Chris Brooks: Hydra is united and stronger than ever. Our lovable GM booked me to face Roscar tonight.. but this will not tear us apart as you planned. Well, eh.. Bob, wanna say something?



Last edited by GM Chris Brooks on Fri Nov 20, 2015 5:45 pm; edited 1 time in total
Not so Silent Bob
SD! Wrestler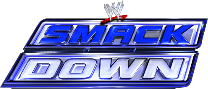 Posts

: 74


Join date

: 2015-04-15

Subject: Re: Hydra Returns Thu Nov 19, 2015 6:14 pm

---

Not so Silent Bob: I guess the people want an explanation on the reason I joined you folks. I'm a man of the people, right?

Crowd boos.

Not so Silent Bob: I will give a short explanation. After all, I'm a good man.

He clears his throat.  

Not so Silent Bob: It's simple. After "losing" to Rikishi and Entropy.. I really had to think on what's next for me. I remembered that speech Hydra gave about helping it's members careers or whatever it was. It is what I need. Hydra's the most dominant force in wrestling and it would be dumb not to join them when offered. I have been recruited to do what I do best and further help our goals. Do I feel bad about what I did to the champ? No. Flat no. That arrogant bastard had it coming. And even if I fail as a member of this group. It was all worth it for that one moment where I got to step over whydoicry's beaten body.

Bob shakes Chris' hand.

Not so Silent Bob: Hail Hydra.  

Hydra leaves the ring as a unit and the camera cuts off.